Known to many experienced real estate investors as one of the last affordable and desirable coastal cities in California, the city of Long Beach has experienced a sudden economic development boom in the last decade; and it doesn't look like this growth will be stopping any time soon based on Long Beach Mayor Robert Garcia's Economic Development Blueprint.
In this article, we're going to highlight the area of Long Beach which is every real estate investor and homebuyer's first choice when looking to purchase a property in the city. Not only is it the most desirable place to live, but it is also everyone's dream location to own real estate. This area includes the eastern neighborhoods of Belmont Heights, Belmont Shore, Belmont Park, Naples, and the Peninsula – all of which are part of the Third District of Long Beach.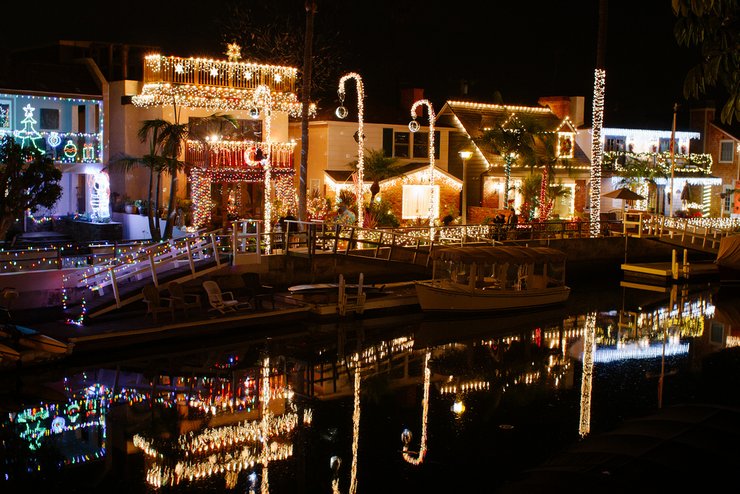 In order to give real estate investors looking to purchase properties in this specific area of Long Beach the competitive edge, we sat down with District 3 Councilwoman Suzie Price to get insider knowledge about her flourishing district and what to expect within the coming years.
Our team's goal at Sage Real Estate is to provide every real estate investor with the necessary information to be able to make the right investment decisions when it comes to building wealth through real estate.
Who is Suzie Price?
Originally voted into the City Council for the Third District of Long Beach in 2014, Suzie Price is currently on her second term and running for Long Beach Mayor in 2022. Beloved by her constituents, she has championed numerous initiatives to improve a district that was already amazing, to begin with. Outside of her council role within the CIty of Long Beach, Suzie Price runs a local small business as a prosecutor seeking a voice for those who have been victimized by crime.
In this article we discussed:
What factors make Long Beach different from other cities?
Successful and Upcoming Development Projects in District 3
What to expect from District 3 in the upcoming years
What factors make Long Beach different from other cities?
It is one of the most diverse cities in the nation.
Ranked as the 9th most ethnically diverse large city in the United States, Long Beach is known for its diverse culture and population with numerous ethnic backgrounds. Reaching a diversity score of 98 out of 100 on BestNeighborhood.Org, the city is able to experience a richer community through shared experiences with different people and also attracts more economical opportunities through the growth of various businesses in its marketplace.
From a lifestyle perspective, the diversity of the city offers endless events and activities that cater to residents and visitors alike.
It experiences beautiful weather year-round along the California coast.
As one of the last affordable coastal cities in California, Long Beach experiences year-round sunny weather that makes it stand out from most cities in California and the United States. Its location along the coast of the Pacific Ocean allows the City of Long Beach to economically benefit from tourism and urban development while its residents also enjoy the benefits of beach city living.
Its close driving proximity to Los Angeles and Orange County is almost perfect.
Located only 30 minutes from Los Angeles and next to Orange County, Long Beach offers the best of both worlds: the relaxed beach lifestyle of Orange County and the metropolitan vibe of Los Angeles without its crazy rush hour traffic or major pollution. Its location also makes it perfect for professionals who commute to work in Los Angeles or Irvine.
Successful and Upcoming Development Projects in District 3
2nd and PCH Commercial Center
The 2nd & PCH commercial complex, which was championed by Councilwoman Suzie Price and Mayor Robert Garcia, consists of over 215,000 square feet of space that is home to luxury retail shops and restaurants which is anchored by the 45,000-square-foot Whole Foods Market.
Ever since its grand opening on October of 2019, 2nd & PCH has positively transformed the public's general perception of Long Beach. Once plagued as an eyesore, the southeast gateway into Long Beach from Pacific Coast Highway is now a gem that attracts residents and businesses from all over Southern California.
Restaurants and retailers like The Bungalow and Lululemon which only prefer to appear in high-end commercial developments are finally flocking to Long Beach, a city that they've avoided in the past. Even the presence of the Whole Foods Market was a huge surprise to long-term local residents.
Along with bringing an exciting new commercial hub to Long Beach, 2nd & PCH has elevated the standards of living for residents and the standards of businesses in the area. The newly raised status of Southeast Long Beach has brought interest from companies and developers that would never have considered Long Beach in the past. "We're proving their past fears wrong," says Suzie Price. "Because our residents are supporting those businesses in record numbers."
Just like Downtown Long Beach, Southeast Long Beach has been experiencing an economic development boom that is only going to grow exponentially.
As of early 2022, there are currently 93 major development projects ongoing in Long Beach to further boost the exponential growth the city is already experiencing. While most of these projects are taking place closer to Downtown Long Beach, Suzie Priced mentioned a few exciting and significant projects that are about to begin in her district.
Colorado Lagoon Open Channel Project
The biggest project in District 3 of Long Beach that is set to begin in 2022 is the $26.3 million Colorado Lagoon Open Channel Project. Once a thriving environment for natural habitat and a recreational spot for local residents, Colorado Lagoon's water quality severely diminished with intense pollution over the years due to the lack of necessary water circulation. Although restoration efforts have been ongoing for over a decade, the City of Long Beach is looking to implement a long-term permanent solution.
The goal of this project is to promote long-term water quality by creating an open channel towards Alamitos Bay. The City continues to work closely with its State and Federal Agency partners, as well as the Port of Long Beach, on the funding and construction of the upcoming open channel. This project is expected to be completed within the next two years.
Alamitos Bay Water Quality Enhancement Project
Alamitos Energy Center (AES) is a natural gas power plant located at the tip of the Peninsula that provides electricity to Long Beach and surrounding areas. In order to provide the necessary production of electricity, the power plant's generators use Once-Through Cooling (OTC) systems to pull ocean water to safely cool its turbines. These systems, which pull an average of 326 million gallons of water per day that gets recirculated back to the ocean, have established a constant assisted water circulation in the Bay for the last 55 years. This consistent water movement has established habitat and water quality conditions that are now dependent on a regular supply of new seawater pulled from the open ocean into the Bay and recirculated back to the ocean.
While the process of pumping ocean water has brought benefits to the area, it poses a huge danger to marine life that occasionally gets sucked into the system's pumps. Due to an OTC policy enacted in 2010 by the State Water Resources Control Board, the AES power plant is required to phase out its OTC systems by 2023.
Moffatt & Nichol, a company commissioned to investigate the potential effects of stopping the pumps, found that stopping the pumps will significantly affect the current water quality in a negative way. Concentrations of bacteria will increase and trash will flow into the Bay, therefore impacting recreational life and the natural habitat of marine life.
The $30 million Alamitos Bay Water Quality Enhancement Project, which is still awaiting funding, is meant to replace the water pumps in the AES power plant with fish-friendly water pumps that do not endanger marine life.
Long Beach "8 by 28" Projects
The 8 by 28 initiative, which began in 2018, is a group of projects focused on completing 8 critical projects in Long Beach for the Los Angeles 2028 Olympics and Paralympics. Three of the eight projects will be executed in Councilwoman Suzie Price's Third District of Long Beach.
Belmont Beach and Aquatics Center Project
As part of this project, the former Belmont Pool will be replaced with a new state-of-the-art aquatic facility that allows for various uses along with the city's participation in the 2028 Olympics and Paralympics. Uses include pools for recreation, education, competition, and therapy. Families and kids from all over the city will be able to come and play in one of several pools while others could be used to house high school or NCAA competitions and senior therapy uses.
Belmont Veterans Memorial Pier Enhancements
It is the City's goal to continue to increase the use of the coastal area and enhance the overall experience of beachgoers by developing and maintaining an innovative pier that supports beachfront residents, visitors, and activities. Revitalizing the pier will serve as a model for a sustainable, energy-efficient, and an up to date infrastructure – allowing for more event opportunities and providing economic growth for the community. The Belmont Pier revitalization is an important project for the 2028 Olympic Summer Games.
Based on community input, from the first outreach meeting in February 2020, this project's key goals will focus on creating a timeless design and incorporating some of the great history of the Belmont Pier, constructing the pier in an environmentally conscious manner, and ensuring ample space for the community's outdoor activities and events.
Lifeguard Tower Improvements
All the 20 lifeguard towers along the beach need major upgrades. These towers will essentially be replaced, but the project is still in its early planning stages.
Marina Shores Retail Re-Development
Earlier in December of 2021, the Marina Shores retail center in Southeast Long Beach was sold for $67.9 million to Onni Group, a developer based in Vancouver, Canada. While the site is still currently occupied by several businesses, the developer plans to redevelop the 6.17-acre site into a multifamily residential and mixed-use development, which is going to be fantastic for the area. Suzie Price also stated that this development could succeed tremendously in her district if it's designed correctly.
Why should real estate investors, business owners, and homebuyers consider District 3 in Long Beach?
It's an all-time favorite for experienced investors and homebuyers who are familiar with Long Beach.
It is home to beautiful homes in traditional neighborhoods where residents feel safe.
Residents have access to the water within 15 minutes from anywhere in the district.
If contains multiple thriving business corridors in various attractive locations.
It features the best-in-class of everything you can expect from Long Beach.
Lastly, an already amazing district continues to improve in all areas with upcoming developments thanks to the wonderful leadership of Suzie Price.
Got more questions? Contact us or call Sage Real Estate at (562) 400-7622 to learn more about exciting investment opportunities in Long Beach, California!